LED taillights – brighter, better looking, or both?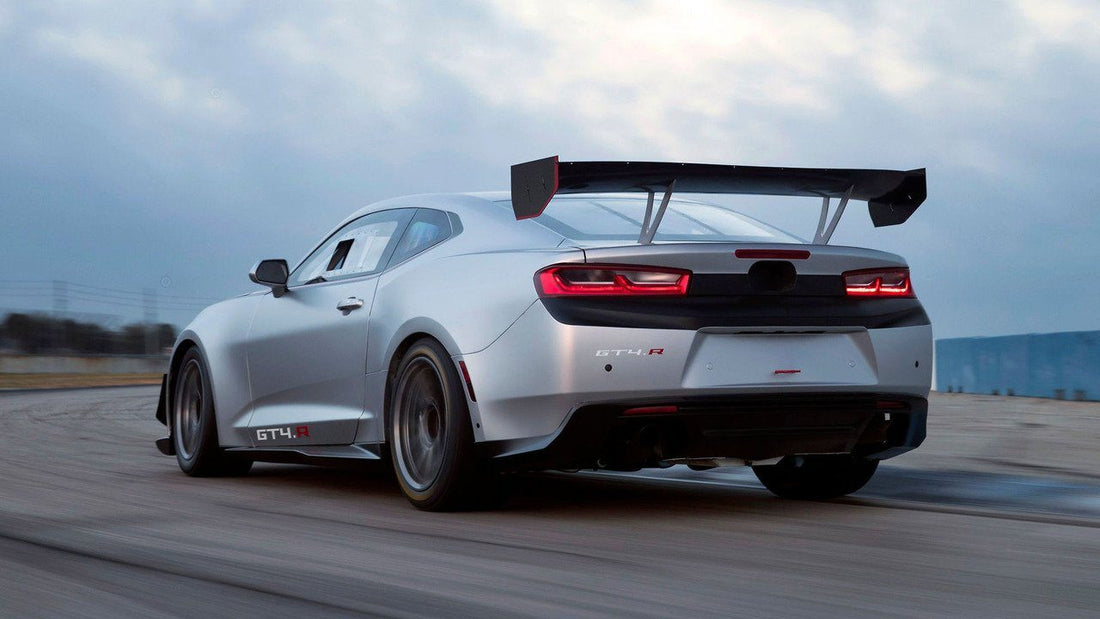 One look at the Custom & Factory Taillights section of our website and there's no doubt that taillights equipped with LED (light emitting diode) lights will enhance the appearance of any car, pickup, SUV, or van. You can be sure of that. Considering you spend more time looking at the rear of your vehicle than the front, purchasing LED taillights to create a memorable and unique look at the rear is simply money well spent .

For example, when you or someone else is walking towards your parked car, you are usually looking behind the car. Usually that's all your neighbors see in their driveways too. Also, other drivers on the road can only see the front of your car for a second, but if they're moving in the same direction as you. Drivers spend more time noticing the rear, especially if it's customized to be invisible. Just like every other car on the road.

With a variety of designs to choose from, there's no arguing that LED taillights add style. This article explains how to add functionality in addition to forms.
LEDs increase safety For more information, visit
First introduced in the taillights of the 2000 Cadillac Deville, LEDs have a faster rise time than traditional incandescent bulbs, making them especially suited for use as brake lights. This means that LEDs reach full illumination 0.2 seconds faster than standard incandescent bulbs. That two-tenth of a second may not seem like much, but at 60 mph it gives the driver behind you 21 feet of additional stopping distance.

According to the National Highway Traffic Safety Administration, this is enough to significantly reduce the chance of a highway accident. If you stand behind a vehicle that has incandescent bulbs in the corners and LED bulbs in the middle (third brake light), you will notice that when you press the brake pedal, the center LED bulbs light up faster than the corner bulbs. You can see it.

LED taillights make economic sense

LEDs are transistors coated with a substrate that emit light when electrical current is applied to them, so they produce more light per watt than traditional incandescent light bulbs. As a result, they use a fraction of the energy of a regular light bulb. Unlike incandescent bulbs, LEDs do not burn hot. No energy is wasted, no unnecessary heat is generated, and no heat builds up, preventing deterioration of the plastic light cover assembly.

What's more, the LEDs are sealed in a moisture-proof case, highly resistant to vibrations, and are not consumed during use, typically lasting up to 60,000 hours. Compare this to the 2,000-hour lifespan of a typical incandescent light bulb, and you'll see that taillights with LEDs will likely last a lifetime if installed on your vehicle. Eliminate the hassle of constantly changing light bulbs and tickets from the police for non-functioning lights. When it comes to auto parts that add extreme levels of style and functionality, it's hard to make a smarter purchase.

Clear vs. Black vs. Smoked Tail Lights
When looking at our selection of tail light and third brake light assemblies, you'll often come across terms like "black" and "smoke" in the product options field. These terms describe two different characteristics of a taillight assembly. The lens cover color and the background bezel piece color are two separate things, so your product could be one or both.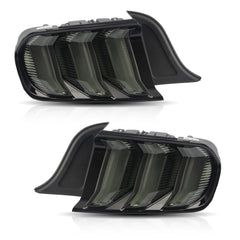 background bezel piece color
A "black" tail light is one that has a black background (bezel piece) visible through the lens cover and is clear with no tint or red tint. The size and number of lighting elements in the assembly determines how much "black" is visible. Similarly, the 'chrome' taillights feature bezel pieces with a chrome background.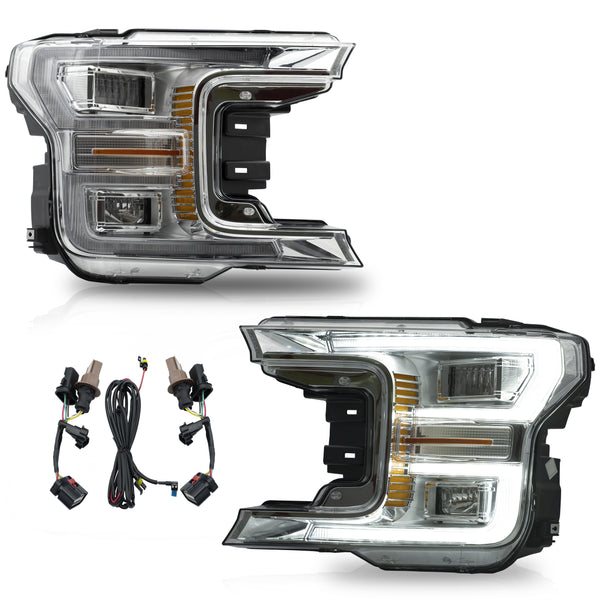 Click here for lens cover color details
As for the color of the plastic lens cover itself, you'll see product choices such as "clear," "amber," "smoke," and "red," as well as combinations separated by slash bars like "red/smoke." ". By "clear" we mean that the lens cover has no tinting or tint whatsoever, allowing the eye to fall completely onto the design of the bezel piece underneath. "Smoke" refers to the custom taillight assembly with dark-tinted lens covers. In most cases, smoked taillights are equipped with a chrome background bezel. This is because chrome's excellent reflective ability offsets the brightness lost by the colored cover piece. The amount of tint determines how much light the lens cover blocks and how bright the chrome background is visible.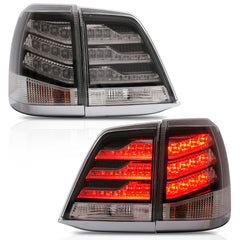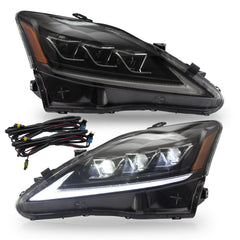 The 'Red' taillight cover has a darker red tint on the lens cover for a more traditional look. Unlike smoked lens covers, red lenses are used where the intended light output is red, regardless of whether the corresponding bulb is clear or red. A "combination" taillight lens cover may have one part red and another part a completely different color.

Left and right LED tail lamp set

We sell LED taillight assemblies in pairs. Although we can only highlight some of what you will find in this section, we encourage you to thoroughly explore each page of LED tail light sets that we offer. Among all the choices displayed in the main section, you will notice that each product has a photo of the lead. However, the lead photo you see is just one design among the many choices behind it when you open a particular product page. In fact, other designs often look completely different from the lead photo. Once you start, you won't be able to stop, so I recommend watching it when you have time.
If you prefer a very dark smoked look tail light, we recommend choosing an LED tail light from our range of LED tail lights with smoked lenses. And if you like background bezel pieces that show a lot of chrome, you might like these custom tail light designs. We also offer custom taillights that feature many clear lens designs with an integrated U-bar shape for style (pairs well with a similar set of U-bar headlamps). We also offer LED taillights with bulbs arranged in different shapes, creating a dazzling effect.
Many of the LED tail lights we sell have a bulb that flashes amber when the turn signal is activated. But for those who really appreciate how classic European car taillights had a separate blocky amber section for the turn signals, check out the Spec-D's LED taillights page You can find such designs among our selections. There are also side marker light assemblies with IPCW LEDs (known as upper quarter lights) that fit Chevrolet and GMC full-size SUVs.

tail light with fiber optic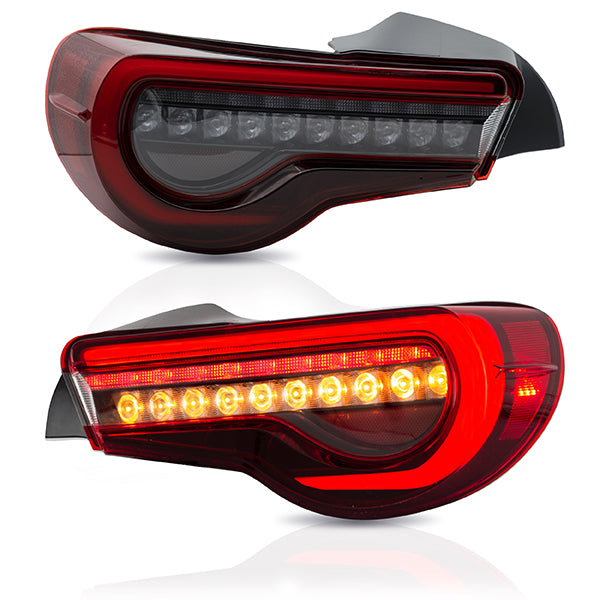 A new trend in high-end luxury cars these days are taillight assemblies with fiber optic cables, which look like small neon tubes if you look closely. They are actually optical fibers made from thin strands of glass, and when illuminated by a light source (usually an LED bulb) attached to the end, the entire length is illuminated. When the entire tube lights up, it gives off a neon-like aura - without the drawbacks of neon lights. You will see such lights called "fiber optic tail lights".
Third brake light assembly with LED
Third brake light assemblies, also known as center high-mounted stop lamps (CHMSLs), are required on all new passenger cars sold in the United States starting with the 1986 model year and on all new light trucks starting with the 1994 model year. Twelve months after initial implementation, a study in late 1986 showed that cars equipped with third brake lights had a 15% lower rear-end collision rate than cars without. Add in the faster turn-on times of today's LED lights and you can further reduce your chances of being hit from behind.
Our Third Brake Light page features many stylish replacement third brake light assemblies with built-in LED bulbs. We leave it up to you to choose one of our wide range of designs, but we can tell you that all assemblies are designed to fit and connect as easily as the original equipment. Many third brake lights come with an additional white LED bulb that can be turned on if you need to illuminate the area directly behind your vehicle in the dark.
At the beginning of this article, we posed the question: Are LED tail lights and brake lights just a matter of function or a matter of style? "It's floor wax! No, it's dessert topping!" Like the old TV parody, the answer is that LED tail light assemblies are both. It's easy to justify buying that beautiful LED lamp you've always wanted. You can also have peace of mind knowing that your ride is clearly visible to those behind you.